Champlung Hotels & Resorts
Brand of "Champlung" came from named of uneatable Champlung fruit which commonly grown up in a seaside land. The philosophy of Champlung means would never be drown in the water and gave in the positive and strong spirit to the personnel within the Champlung Hotels And Resorts in ensuring the best products and quality services being well delivered to our valued customers.
The company established in 1984 which opened its first hotel in the same year as Champlung Mas Bungalow. Along with the time to providing the best service and facilities for our valued guest, Management rebranding Champlung Mas Bungalow into Champlung Mas Hotel and Spa Legian. In 1990 management Champlung Hotels And Resorts develop another property which is located in front of monkey forest and known as Champlung Sari Ubud and was built another property in Ubud with different type of accommodation and grade star known as The Payogan Villa Resorts And Spa in 2001.
Explore Our Brands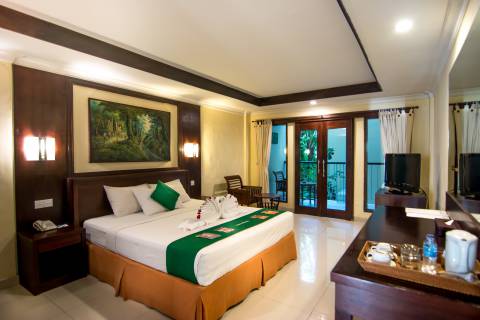 Champlung Mas Legian
171 spacious rooms with private balcony/terrace. 2 main swimming pools (Rooftop Pool overlooked to the Kuta beach) with swim up bars. 1 dining restaurant. Free WiFi in room. Champlung Mas Hotel & Spa is located in Legian, Kuta-Bali where you may experience a peaceful getaway holiday in the heart of Legian. A short distance to the white sandy beach Kuta which ideally for surfers, steps away to Legian art market, BeachWalk Mega Mall, Nights life, Entertainment, and central of culinary.
Contact
Jl. Lebak Bene, Legian, Kuta, Kabupaten Badung, Bali 80361
+62-361-751869 / +62-361-756448
reservation@champlungmaslegian.com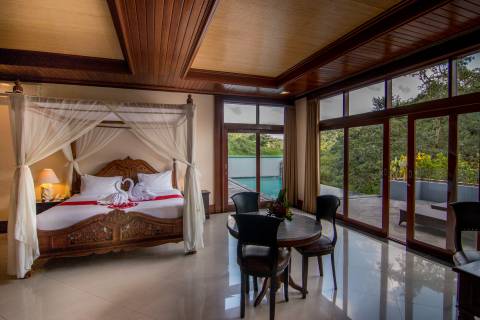 The Payogan Villa Resort & Spa
Embraces 7 hectares of timeless landscape that is traversed by two separate river flows. It is a 10 minute drive by car from downtown Ubud. Enveloped by hinterland greenery, this secluded property celebrates nature's precious bounty and the gift of each new day This spiritually charged hillside retreat is a composition of just 45 traditional contemporary styled private villas with private pools.
Contact
Jl. Cocoa 2, No. 77 Banjar Bunutan, Desa Kedewatan P.O. BOX 999, Ubud 80571, Bali - Indonesia
+62-361-972715 / +62-361-978839
info@balipayoganresort.com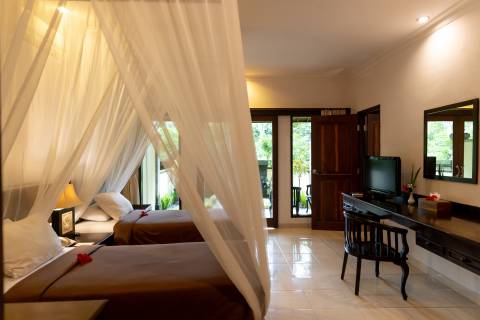 Champlung Sari Hotel
101 Rooms Champlung Sari Hotel is a restful retreat set within a green landscape at the edge of Ubud's Sacred Monkey Forest Sanctuary. Strategic location in central of Ubud, only few steps away from Holy Monkey Forest, Restaurants, and Shopping Centre. Ubud Palace only take 15 minutes walk from the resort.
Contact
Jalan Monkey Forest, P.O.Box 87 ,Ubud 80571 Bali - Indonesia
+62-361-975418 Fax:+62-361-975473
info@champlungsariubud.com
Locations